Moroccan Chicken
A wonderful old family recipe!
Preparation method:
1. Combine first nine ingredients in a large resealable plastic bag. Add chicken, and toss to coat.
2. Place chicken in instant pot and top with canned tomatoes and juices, chicken broth, olives, and olive oil.
3. Secure lid and clothes pressure valve. Set to 20 minutes at high pressure. Allow pressure to release naturally before opening.
4. Meanwhile, microwave or saute riced cauliflower according to package directions.
5. Serve chicken and sauce on top of cauliflower rice.
Recipe from Rochelle Morais, Farmington Hills, Michigan, USA
Type: Main course
Kosher choice: Meat

Ingredients:
Makes 4 servings.
(full lean, 1 healthy fat, 3 vegetables and 2 1/2 condiments)

1 tsp. nutmeg
1 tsp. cumin
1 tsp. coriander
1/2 tsp. allspice
1/2 tsp. ground ginger
1/8 tsp. cayenne
1/8 tsp. cinnamon
1/2 tsp. salt
1/2 tsp. pepper
2 lbs. boneless chicken breast, cubed
1 14.5 oz can diced tomatoes
1/2 cup chicken broth
20 green pitted olives
1/2 Tbsp. olive oil
4 cups frozen riced cauliflower
Would you like to add

YOUR

recipe to our site?
Click here!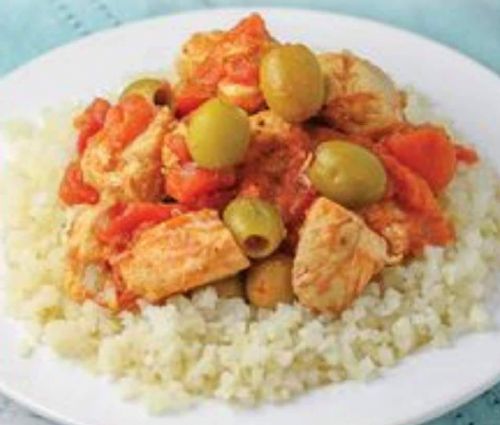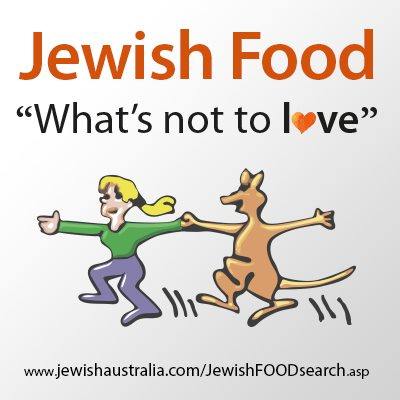 We'd love to hear from you
What are your favourite types of Moroccan Chicken?
Do you have a special recipe you'd like to share?

We're interested in your family, ethnic, vegetarian, vegan or any comments that makes Moroccan Chicken a special food for you!
Email Us Your favorites
Visit all of our Jewish food pages:
BACK TO THE JEWISH FOOD INDEX PAGE