OTHER ISRAEL FILM FESTIVAL 2023
USA - NEW YORK
Thursday November 2 - Thursday November 9, 2023
OTHER ISRAEL FILM FESTIVAL 2023
Location: New York, NY
This groundbreaking festival brings you premiere films featuring Israel's minority communities.

Join us for a week-long festival of award-winning international films as well as engaging conversations on hot topics that illuminate the diversity of Israeli society.

Participate in panel discussions with filmmakers and other special guests, gala events, and more.

Venue: Check the website
Phones: 1-646-505-5708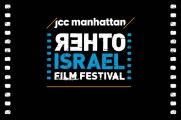 Visit the Other Israel website
Contact the publisher of Jewish World Life
Print this event