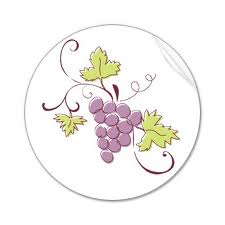 Archival Articles May 2010 - August 2011
23/08/2011
What, no strike…?
Teachers plan to start on schedule, Korean Ambassador Ma says goodbye, and the Gesher Theater celebrates a milestone.
16/08/2011
'Hallowed peace' – top of the wish list
Leonardo chef Shalom Kadosh joins exclusive club, Taiwan hails its visa waiver agreement with Israel, 'Post' bids farewell to Judy Montagu
11/08/2011
David Lavi – the other 'Star'
Fans Lavi, one of the finalists in last season's A Star is Born have a wonderful YouTube selection of his performances.
04/08/2011
Grapevine: And the goal is...
Australian footballers kick for peace and angry rabbis propose sending students abroad.
02/08/2011
On a high note
Cantors assemble in memorial concerts for Richard Tucker, Korea's ambassador stakes a claim in Herzliya Pituah, and Palmahniks gather for a 70th-anniversary reunion.
28/06/2011
Grapevine: Cultural springboards
Welcoming China's culture minister, remembering the Holocaust through film, and hailing Rabbi Richard Hirsch's new book.
21/06/2011
Do svidaniya
Russia's ambassador Stegny says farewell, the Etzioni Brigade gets a long-awaited monument, and Seoul's envoy Ma honors local Korean War vets.
14/06/2011
Yekke pride
A museum on German-descended Israelis, a Torah in Tel Aviv, and a Scandinavian celebration.
08/06/2011
No age limit on love
'Post' columnist Judy Montagu ties the knot, Shyne campaign wins a PR award, and experts discuss Jewish property restitution.
05/31/2011
Much ado about...
Meir Dagan on the Ofer scandal, a new-old hotel in Ein Kerem, kudos for the Rubinstein piano competition winner, and a 'L'haim!' in Japanese.
05/24/2011
A two-legged Great Dane:
Danish journalist Richard Oestermann dedicates a birthday sculpture and Aussies unite at the Israel Festival.
5/17/2011
Dry Bones visits Jonathan Pollard:
A cartoonist's prison call, a party for Hadassah's Barbara Goldstein and a visit from a CBS correspondent
05/10/2011
No blarney here:
Collecting for the Irish Jewish Museum, a changing of the guard at the 'Post,' and a chestnut tree for Anne Frank.
04/26/2011
Remembering Teddy:
A photo exhibit commemorates Jerusalem's longest-serving mayor, the 'Post''s Alexander Zvielli turns 90, and Ben-Eliezer samples mufletas.
04/21/2011
A royal welcome:
4/13/2011
A private moment with God:
Ben-Eliezer visits the Western Wall, singer Yehoram Gaon talks about the paparazzi, and Metzger entertains tots at a Seder.
04/12/2011
Of kings, princes and presidents:
A royal day at the King David, comparing histories – and food – with Australia, and mourning the FPA's founding chairman.
4/5/2011
One who saved a single life and saved a world:
A joyous 'family' reunion, carefully chosen names for the British ambassador's sabra daughter, and Rothschild clan members gather for the ICET's 40th.
03/22/2011
A season for shamrocks:
Busy times for the Irish ambassador, Spanish royals are coming for a visit, and Lod takes cricket's India Trophy.
3/15/2011
A little piece of Boston:
Massachusetts delegations watch a tackle football game, Nochi Dankner's IDB Group backs a national teleprocessing project.
03/08/2011
A building in which history was made:
Binyanei Ha'uma marks 60th anniversary, Silvan Shalom organizes Int'l Women's Day event and Cameri Theater launches Books on Stage.
03/01/2011
In the eye of the camera:
Rubinger won the trust and respect of all of the country's prime ministers and Knesset Speakers because he was so unintrusive.
02/22/2011
A date to remember:
The significance of Feb. 26, a Bank Hapoalim art exhibit helps combat AIDS, Silvan Shalom awarded Italy's Order of Merit.
02/15/2011
Proud Jews and diplomats:
Conference of Presidents hosts 3 Jewish envoys, Shlomo Riski talks to God in Yiddish, and Chinese embassy welcomes Year of the Rabbit.
02/08/2011
Birthday boys:
Barak and Ben-Eliezer share a birthday but not much else these days; Ian McEwan and Umberto Eco head to the Jerusalem Book fair.
02/01/2011
Cheers, l'haim!
Australian envoy, Center for Lone Soldiers serve up wine tastings; Sigalit Landau to be representative at Venice Biennale.
01/25/2011
Indelibly carved in Jewish collective memory:
Musical reminders of the Holocaust, Yossi Peled celebrates his 70th, the Israel-Czech Chamber of Commerce is launched.
01/18/2011
Members of the Club:
A new diplomats' network holds its first event, a charity drive is launched for Queensland flood victims.
01/11/2011
The cook book with a vast story to tell:
Recipes and legacies in a collection; Peres tells joke about Ben-Gurion and Begin on a drive together, help for homeless by the Carmel fire.
01/04/2011
Kobi Oz sings 'mama loshen'
Yiddish everywhere, a women-only concert raises funds for the families of Carmel fire victims, a Lebanese conductor's Jaffa leanings, and three good girls go to the air force.
12/28/2010
A woman's place:
Special recognition from Aish HaTorah, Camp Judaea celebrates its 50th, the GPO moves to Malha, and Tel Aviv's Chamber of Commerce turns 90.
12/21/2010
Sergei's Courtyard may be Russia's soon:
Vilna Ghetto posters are featured at Beit Hatefutsot, Migdal Ohr marks its 40th anniversary and the Poles throw a Christmas party for Gaza kids.
12/15/2010
A further sign of warmth from Turkey:
The charge d'affaires holds a new year reception, Kenya & Kazakhstan celebrate independence days, New Yorkers donate a Torah to the IDF and the US Army's role in founding Sheba Medical Center is revealed.
12/07/2010
A past that continues to haunt:
German Foreign Ministry revelations, Romania & Thailand mark national days, 'What Not to Wear' pays a visit and BGU wins 3 design awards.
12/01/2010
The difference between Bush and Obama?
Olmert briefs the Foreign Press Association, Thursday is a busy night for receptions and the annual Israel Gateway conference pushes trade.
11/16/2010
A tribute to Leah Rabin:
The British ambassador meets with haredim, Poland marks Armed Forces Day and recognition for a hi-tech high-flyer.
11/09/2010
Filling the gap between right and left:
Dinner with William Hague, an educational playground is dedicated in Netivot, Irish expats welcome the returning envoy, and the remarkable back story of a 92-year-old's bar mitzva.
20/05/2010
President to president
OU honors two at annual dinner, Korean envoy looking for Korean War vets and Alyn planning Judaica fund-raiser.